Legalhousecalls.com arranges legal services at your home, office, hospital, assisted living facility, nursing home, retirement community or location convenient to you. An actual attorney comes to you, not a paralegal, law school student or consultant, to meet one-on-one in a familiar environment.
LegalHouseCalls.com
Legalhousecalls.com is a gateway to legal services which include, but are not limited to, general counsel, divorce, bankruptcy, immigration, real estate, wills & estates, personal injury, medical malpractice, dental malpractice, workers' compensation claims, nursing home litigation, negligence (motor vehicle accidents, dog bites, slip & falls), social security disability, termination of disability insurance benefits, NYS retirement disability, civil litigation and criminal matters. If you have a legal issue contact us first or call 845.639.8080 to schedule an appointment at your location.
Legalhousecalls.com is comprised of a network of attorneys. They provide personal and professional counsel to every client, taking the time to build a strong relationship with you so that they can understand your specific legal concerns and objectives. They won't take your case unless they are prepared to give it their full attention and commitment.
Our Featured Attorney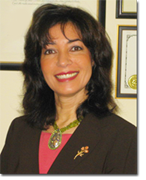 Desiree de Moya, Esq. was the first legal provider to subscribe to the philosophy of legalhousecalls.com. Her goal, with every client, is to become the "family attorney," the attorney you can turn to for legal advice. Because of Desiree de Moya's commitment to personal and professional service, as well as her willingness to listen without judgment, to help her clients resolve problems, over 90% of the firm's clients are referred by existing or former clients. To learn more about de Moya & Associates, P.C. click here.
If you are an attorney or vendor of legal products and would like to join the legalhousecalls.com network, please contact us via E-mail:
Disclaimer: Legalhousecalls.com is an advertising platform for attorneys, not a lawyer referral service or an endorsement of the lawyers by legalhousecalls.com and cannot be held liable for the outcome of your case. Legalhousecalls.com is not and does not provide legal advice and no confidential attorney/client relationship is or should be formed by using this site. Legalhousecalls.com is not responsible for the attorneys and advertisers on this website and cannot warrant that there are no errors or omissions or viruses in/on this website.. Always exercise due diligence, interview and investigate your attorney before hiring them.